I had the pleasure of being at this show tonight. It was my first time seeing Mark live and obviously it being a Christmas show with actor Kevin Corrigan, not your typical Sun Kil Moon gig, but boy was it a treat.
Mark seemed it great spirits and was joking, laughing, smiling the whole time. I brought a friend who is wholly unfamiliar with Mark's work and she was cracking up the whole time. Great crowd banter ribbing the "55+ dinner crowd" that was at the show -- the room was pretty much full which was good to see. The venue was a wine bar where everyone was sitting at tables. I was at one of the front tables that had two empty seats and he walked up close and talked about "how fucking depressing it is to have a show where there are empty seats up front" and invited people up to join.
Kevin Corrigan was hilarious, the interactions between him and Mark was a highlight. Very casual, very comedic. He's a talented singer and guitar player -- who knew. Ben Boye was lovely on piano as he always is.
Another highlight of the show was Mark bringing his ex-girlfriend Emily up to sing a few of the Christmas songs, but their duet of Moorestown (which is about Emily and her family) was absolutely stunning and the best part of the night. He had a hilarious anecdote of the details of their break up and how he got over it. Emily also did a solo Christmas song -- she has an absolutely beautiful voice.
He also brought his friend Jane (forgetting her last name) up for a few songs, she did a solo version of Blue Christmas which was remarkable.
He addressed the Pitchfork review directly, mostly in jest. He said he loves all people, even the "hillbilly haters" who wrote the review because they're giving him attention.
Someone from the crowd asked if he was going to play guitar and he said he doesn't do it as much on stage because "he can afford not to." After Admiral Fell Promises, playing three-hour shows with complicated guitar work, he would go home with terrible hand cramps, backaches, etc etc and jokingly spoke about now he can just pay people to play guitar for him. He also said it's way too much to play guitar and sing the long wordy songs he's got going on right now.
He brought up the forthcoming Sun Kil Moon album and mentioned having a "new band" with him, Ramon Fermin (I think?), Ben Boye, Steve Shelley and some guest work by Kevin Corrigan but I'm blanking on what he called it. Mark Kozelek and the Anti-Christian (something or other) which will have an album out in 2019 maybe?
I'm forgetting the setlist, Christmas songs aren't something I'm SUPER familiar with but the SKM/MK songs played were (no particular order)
No Christmas Like This
This Is My Dinner
Can't Live Without My Mother's Love
Los Margaritos
Moorestown
I Cried During Wall Street
666 Post
He also did a cover of Owen Ashworth's Christmas in Nightmare City --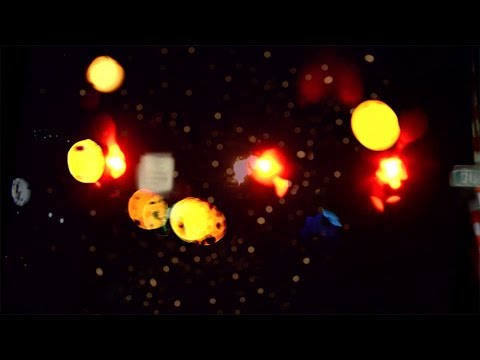 Overall a fantastic night.